About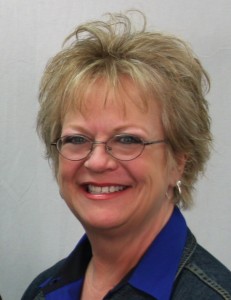 I love spending time with our ever-expanding family.
I love taking pictures that make people smile.
I love cooking things that are tradition, comfort, my own stuff, other people's stuff.
I love traveling, with my Man from the Mountains a.k.a. My Mountain Man.
And that traveling thing is where the title of this blog was born. You see, when traveling, I often don't get the chance to stop, find that "just perfect" shot, set up a tri-pod, do the Roma 1-Step (I'll explain later), focus and the shoot. Some of my most favorite pics have big, nasty bug splats right in the middle of them. That's what happens when you shoot from the passenger seat of our Chevy C4500 that pulls our 5th wheel toy box. So, I sacrifice quality for memories. That's what it's all about!
I love that I am finally old enough to be able to appreciate people's differences, but not so old that I don't remember the 60s and 70s. I don't remember much else. . .
I live in Texas and love big Texas hair, although mine is pretty short, I use enough hairspray to be a top investor in TREsemme.
I ride my own. More about that later.
MM and I have been married for 27 years. He'll tell you they are 10 of the best years of his life. We don't talk about the other 17. No, seriously, he is the love of my life. If he hasn't run screaming into the hills by now, hopefully he will be sticking around another 27+years. He is a good man. On our wedding day, my mom said – and I quote – "If this doesn't work out it won't be his fault." Seriously? Yeah, mom and dad were smitten. And so am I – still.
I've got two daughters, Gabi and Jeni. Both are married and Gabi has two kids – Justin who is two and Abbie who was born in March. Our son-in-laws, Jeremy and Kody, LOVE our daughters and we LOVE them. Perfect additions to our family!
We're blessed.
And then there are the grand-dogs. They call me Mai.
Peace and Love,
Suz
PS. Unless otherwise noted, all the photography on this blog is mine and all is original and copyrighted. Please visit Life's Highway Photography if you like it so much that you just gotta have some hi-res for your very own. So, please don't copy. Thanks for your understanding and sense of fairness.

Thru The Bugs On My Windshield by V. Suzanne Collier is licensed under a Creative Commons Attribution-Noncommercial-Share Alike 3.0 United States License.
Based on a work at www.txcolliers.smugmug.com/Lifes-Highway.