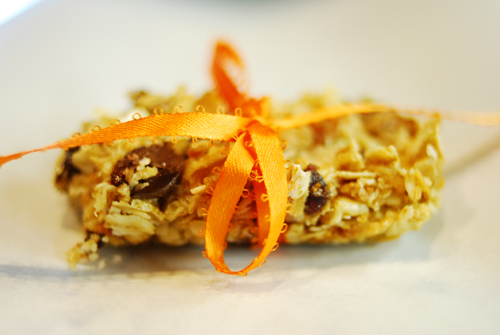 Granola bars are a staple at our house.  They even take the place of a sit-down breakfast when we are on the run.   Well, walk.
Anyway, I've been wanting to make my own for a long time.  So, when I received Angela's Kitchen for my March Secret Recipe Club assignment, I was beyond thrilled that she had a great, easy and quick recipe for making a delicious granola bar.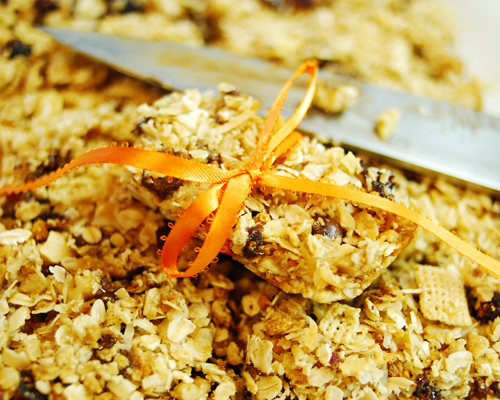 But don't stop there!  Angela has been cooking dairy free since 1994 and gluten free since 2001.  That is a long time which equates to a buttload of experience and a kitchen full of recipes.  There are a lot of people that are realizing that gluten and dairy are interfering with their health.  If you are one of those, then be sure and bookmark her site so you can come back and visit time after time.  Recipes include such mouth-watering dishes as Apricot Quinoa Pilaf, French Dip Sandwiches, and Shrimp Pad Thai with Broccoli.
As you can see, I've already made my "To Make" list from her blog.  And I'm not done.
Angela also helps you out with meal plans and, get ready for it . . . . . . Classes!!!  So if you are new to cooking or new to GFCF, this is really the place for you.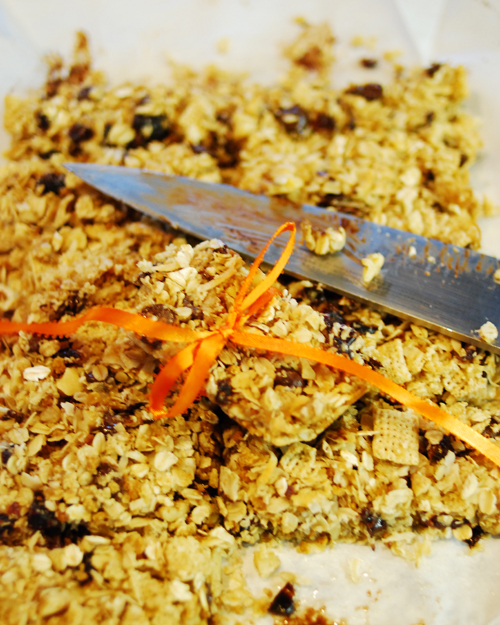 Now it is time for the main event!  Drumroll please . . . . . . (and wipe the drool off of your chin) . . . . . .

Sweet Bing Cherry and Chocolate Chip Granola Bars
Author:
Suzanne Collier, adapted from Angela's Kitchen
Recipe type:
Snack, Dairy Free
Prep time:
Cook time:
Total time:
This is a GREAT recipe and one I will be keeping around for a long while. We can't keep our hands off of them!
Ingredients
2 cups rolled Oats
½ cup Rice Chex
¼ cup Grape Nuts
½ cup dried Sweet Bing Cherries, chopped
½ cup chopped Walnuts
½ cup Chocolate Chips
⅓ cup Brown Sugar
⅓ cup Coconut Oil
⅓ cup Honey
¼ cup Coconut Flakes
½ teaspoon Sea Salt
Instructions
Preheat oven to 350 degrees F. Line a 9×13 baking pan with parchment. Set aside.
Use a large bowl and mix all ingredients well until combined thoroughly. Mix should slightly stick together.
Press firmly into the prepared pan. Bake at 350° for about 20 minutes.
Let cool completely before cutting into bars.
To freeze: Put bars into freezer bag, separated by waxed paper. Remove as much air as possible, seal, label and freeze. Or, individually wrap each bar before placing in a freezer bag or container. Thaw completely before serving.
Loading InLinkz ...