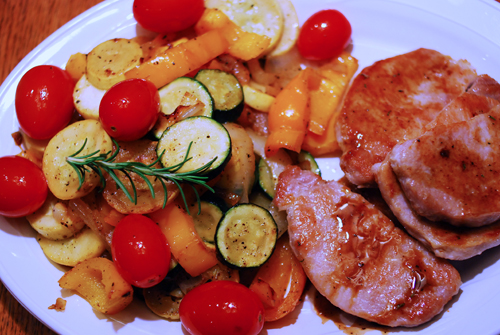 It is time once again for my monothly Secret Recipe Club recipe.  I know, it seems that's all I post these days.  But you know how life can sometimes get in the way of the best laid plans?  It seems that has been happening over and over.  Not bad stuff, just "stuff".  Mostly all good, and some even great!!!
Speaking of good stuff, don't pass this one up!  My SRC assignment this month was The Tasty Cheapskate, written by the amazing and frugal, Jean.  The name of her blog says it all.  Tasty AND enjoying meals not just for their taste, but for the money that is still left in your wallet after you've eaten and cleaned up the dishes.  She tells you exactly what she prepares and how much it cost for the meal.  Where else can you get that kind of information?!?!
After pulling up her blog on my computer, I quickly figured out that this was not going to be easy.  Too many good ideas bombarded me all at once.  I became caught up in seeing what the meals were and how much money she forked over for them.
Forked over.
Get it?
Anyhoo, if you are looking to eat well and save money, check out her blog.  More specifically, check out The Cheap Eat Challenge.  There are six people in her family and she fed them – and fed them well – on $6 a day.  For the WHOLE family, not per person.  I know you will be duly impressed by her creativity and the flavors of her meals.
I stopped dead in my tracks when I saw her pork chops with a balsamic reduction.  I LOVE balsamic vinagrette and love a reduction even more.  And, while my garden has not been prolific this year (damn grasshoppers), my Rosemary bush never lets me down.
I was set!
In keeping with Jean's tradition, I will tell you I spent $5.63 on 5 pieces of the "New York Strip" side of the pork chop chops.  The way my Mountain Man and I eat these days, I knew this would be enough for us for two meals, not just one.  So, make that $2.82 on the chops.  I already had the vinegar, honey, butter and rosemary.  One medium yellow and zucchini squashes with a half onion, and one orange bell pepper came to about $1.25.  So, all in all, this meal cost $4.07 for two people, if my math is correct.
Don't check.  Just go with it.
And we had MORE than plenty to eat.  Sure enough there were 2.5 of the 5 chops left over and enough veggies for another meal – if I add in a green salad for us to share.
$2 EACH!!

Rosemary Honey Balsamic Reduction
Author:
Suzanne Collier, adapted from The Tasty Cheapskate
Prep time:
Cook time:
Total time:
This balsamic reduction is ridiculously good! I can already see using it on pork roast, grilled chicken, grilled chops, and, if I added a little Sriracha sauce, well . . . You get the idea.
Ingredients
⅓ cup Balsamic Vinegar
2 Tbsp Local Honey (I used a local wildflower and it was GREAT with this)
2 Tbsp Unsalted Butter
¼ tsp finely chopped Fresh Rosemary (or ⅛ tsp dried rosemary)
Instructions
Mix vinegar and honey in a small saucepan and bring to a rolling boil.
Let the mixture boil until the liquid has been reduced by about half. You want it to look a bit syrupy.
Reduce heat to simmer and add butter and rosemary
Stir until butter is melted.
Use like a barbeque sauce with pork chops on the grill or drizzle over fried or baked pork chops.
Excellent when served with a vegetable stir fry!