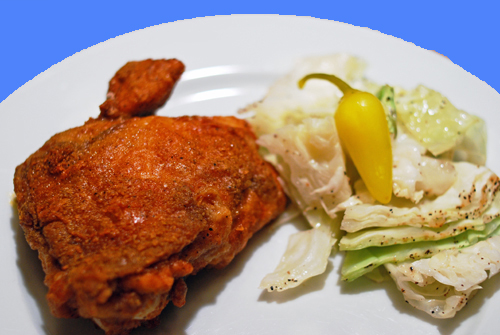 Recently I have come to notice several recipes from the Amish being blogged and it raised my curiosity.  What is Amish Chicken and what makes it different from chicken-chicken.  Camille's blog, Growing Up Gabel, was my Secret Recipe Club assignment for this month.  Hoping to find out more about this Amish pollo, I started reading her post and recipe.  Then I got to the part that said, "I'm not really sure what is "Amish" about this recipe, but  it makes some mighty fine chicken."  Looks like Camille and I are rowing in in the same boat together.
On with the research.
I found lots of recipes for Amish chicken.  But no explanations.
All of the recipes included chicken.  Duh.  But different recipes used different parts.
All of the recipes included mixing some spices with some flour.  But not all of the recipes called for the same spices.
*sigh*
And, what I thought was a big clue, the chicken was baked.  Well, they were all baked but not a big clue.
Strike three.
Then I came across a story that was being told in a corporate communications class about knowing your audience.  It goes something like this.
Lady goes to a restaurant and the menu includes Amish Chicken.  She asks the waiter to describe Amish Chicken, to which the waiter replies without hesitation, "That just means they have funny looking beards and ugly wives with mustaches."
She happened to have many relatives who were Amish and was a sensitive sort.  Queue the proverbial lead balloon.
Seeing that he might have offended The Princess of the Square Table, he quickly recovered and offered a true and reasonable explanation.
"It's called Amish Chicken because it is free-range chicken raised by someone of the Amish faith."
No wonder there is little consistency in the recipes that I perused.
Well, even though I have titled this post, Amish Chicken, the fact is I went to the grocery store, bought the family pack of thighs – 10 nice thighs, skin on, for $5.04.  Not bad.
But not Amish.  I'm sure they would have been labeled as such and cost a lot more.  But I was happy with my $.50 per thigh regardless.
Camille has so many fabulous recipes that it was very difficult to pick just one.  And I have to say I was sold on her Amish Chicken from the moment I saw the spices that she was using.  These were exactly the flavors that all my family loves. I did add some dry mustard, but other than that, all the same.  I promise you that once you make this recipe you will keep making it and passing it on to your kids and grand kids.  Yep, it's that good!!
I fixed some cooked cabbage to go with the chicken.  It was a perfect pairing and very easy on the food budget, which is one of the unique things you will find with Camille's blog.  They are a family of four + one bonus child who lives with them during the summers and school breaks.  She loves to come up with creative, delicious meals for them and save money at the same time.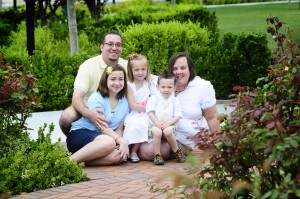 She and her husband choose to live on one income, so she is constantly watching the budget and planning ahead in order to stay within their frugal budget.  I fixed four thighs and 1/2 head of cabbage and the cost per person was about $1.60.  Mountain Man actually cost more because he ate 3 of the 4 thighs.  He's soooo expensive!!
But who's counting.
I think Camille would be proud of the cost!
This is a great recipe for everyday, special company, the family on a budget, or anyone who is eating healthy!

Amish Chicken
Author:
Suzanne Collier adapted from Growing Up Gabel
Cuisine:
Amish, Traditional American
Prep time:
Cook time:
Total time:
This is a quick, fabulous dish to fix for 2 or 20 people. And you will swear it was fried! It will be one of my go-to recipes from now on! The bonus is that you can use skinless or skin on pieces of chicken and can use any of the chicken pieces you want. I chose to use the thighs.
Ingredients
½ cup All-Purpose Flour
½ Tbsp Paprika
1 tsp Pink Himalayan Salt
½ tsp Pepper
2 tsp Onion Powder
2 tsp Garlic Powder
1 tsp Dry Mustard
4 Chicken Thighs, skinned or skinless
Instructions
Spray a bit of olive oil in baking dish.
In a medium bowl combine flour and spices. Whisk well.
Pour mixture in a gallon-sized plastic storage bag
Shake until chicken is well coated.
Place in baking dish, skin side down, regardless of whether the chicken still has the skin on.
Bake at 375 degrees for 45-55 minutes, or until chicken is cooked through. Flip chicken once, half-way through cooking.
My hat's off to Camille for a quick, easy, delicious and inexpensive go-to chicken recipe!
To see more of today's Secret Recipe Club recipes, check them out here!