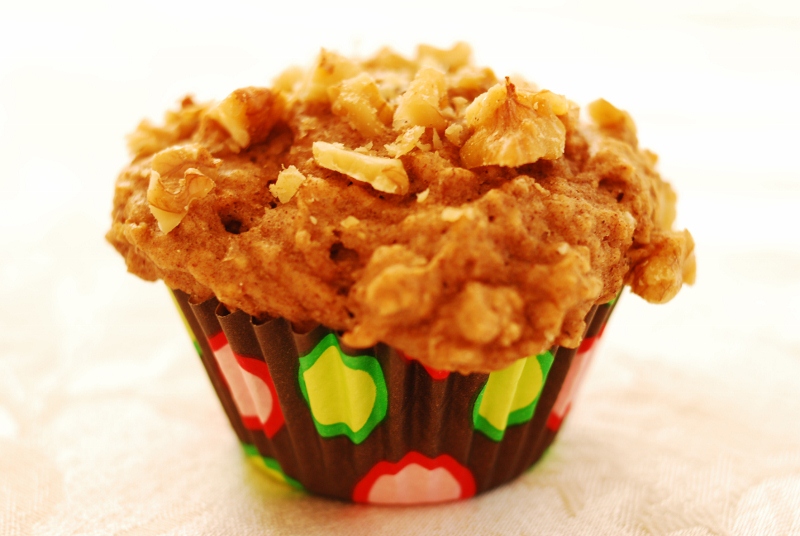 This is really going to be a surprise for Heather, the lady whose blog I received for my Secret Recipe Club assignment this month.
You see, last month Heather from over at Healthy With Heather was orphaned for SRC reveal day and so I volunteered to make a dish from her blog and made Southwestern Chicken Tortilla Stew.  Having NO idea at the time that she would be my assignment for March.  Then, when I saw her blog was mine for March, I was thrilled.  Heather is a health-conscious, pregnant, 20-something who has a love of all things "fitness".
Our similarities stop there.  Actually, they stopped back at the previous sentence.
I have gotten much better over the years of watching what I eat.  Which means that my Mountain Man watches more of what he eats, too.  I also work out in the pool three times a week.  And yes, I really, really work it!  Didn't know anyone could sweat while in water.  Just sayin'. . .
Another thing that we really try and do daily is eat a good breakfast.  Although many times lately I find myself running out of ideas.  That's why I loved this recipe.  I always have a ripe banana or two, or three laying around and I refuse to eat them "as is" when they have brown spots on the skin.  Bleck!  A Plain-Jane-Eatin' Banana must have yellow AND green on the outside for me to entertain the thought of eating it.  As for the brown ones, well, I love them smushed up in anything baked!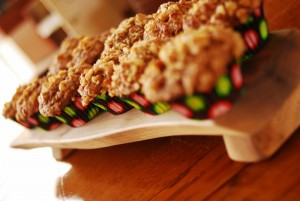 Heather called these "protein" muffins.  I call then "power" muffins.  Mainly because I didn't use protein powder, but also because breakfast is when we all need to "power up" for the day and because there is LOTS of powerful protein in Greek yogurt.  Really doesn't matter what you call them, because the key word is GREAT!
Well, Heather, I hope that I can make you proud once again.  It's is always a pleasure to peruse your blog!
Great Banana Nut Power Muffins – Secret Recipe Club
Recipe type:
Bread, Muffin
Prep time:
Cook time:
Total time:
Fabulous breakfast or snack muffins. Something that you can make ahead to be sure you have something healthy and satisfying on hand for slow, take it easy breakfasts or if you are on the run.
Ingredients
1 cup Whole Wheat pastry flour
1 cup Rolled Oats
1½ cup Oat Flour
2 tbsp Cinnamon
2 tsp Baking Powder
½ tsp Sea Salt
1 cup Walnuts, finely chopped
1 cup smushed Banana (about 3)
1 cup fat-free Greek Yogurt
6 tbsp pure Maple Syrup
2 Eggs
2 tsp Vanilla Extract
Instructions
Preheat oven to 350 degrees.
Line a 12 cup muffin tin with liners.
In a large bowl mix together all the dry ingredients. In a smaller bowl mix together the wet ingredients. Stir the wet into the dry until just mixed. Do not over stir.
Pour into muffin tins until they are filled completely. Top batter with the remaining walnuts. Bake for 25-28 minutes.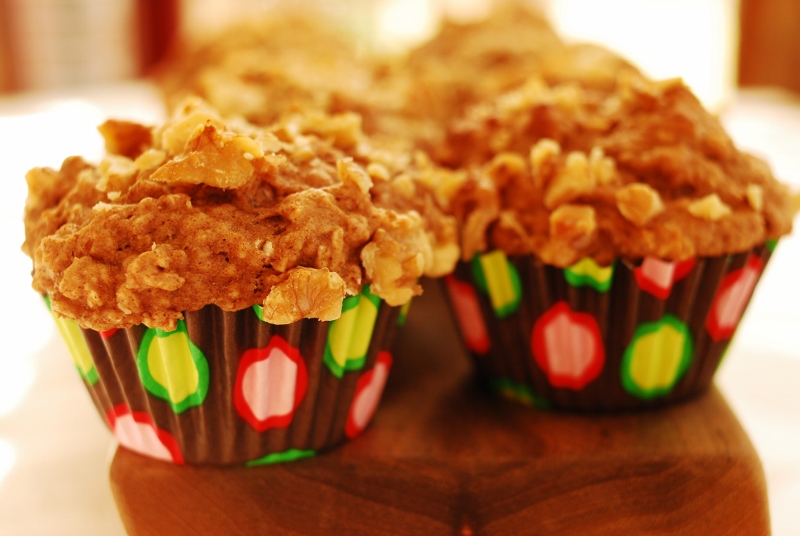 Love that these aren't real sweet!  And so does my Mountain Man.  YUM!
Power up, Buttercup!
"Til we eat again . . .
Want to see all the other delicious goodies for today's SRC Reveal?  Just check them out here!