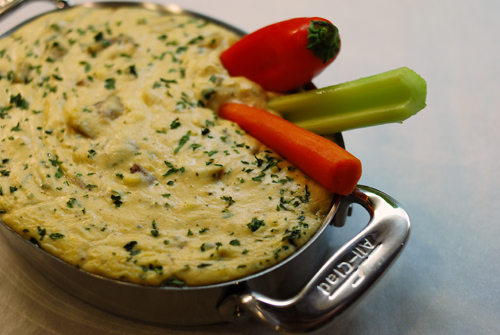 I consider myself  blessed and lucky for a number of reasons.
NOTE:  Not in any particular order
Reasons I'm Lucky – Top Ten List
I have lived to be 56 years old.  Never thought I would make it this far and I look forward to my next birthday.
I am one of the happiest people on earth.  Yep, it's true.
I continue to be amazed by all around me – mountains, oceans, plants, birds, animals, people – and never fail to appreciate their beauty and differences.  Thank you Mom and Dad.
I couldn't ask for more in a family – my heart swells with love and pride every time I think of any of them.
My husband is my best friend.  I trust him and love him unconditionally.
I had the best parents anyone could ever have.  I'm sure they were custom ordered for me.
My friends are true.  I've got their back and they have mine.
My troubles are manageable.  I don't want anyone else's.
I live in the Land of the Free and the Home of the Brave.  I NEVER take this for granted.
I have met many, many incredible people who I now consider great friends through blogging.
I want you to know a bit more about #10.  One of the people I have met in cyber-space while blogging about food is my friend, Amanda over at Amanda's Cookin'.  She is the genius behind the Secret Recipe Club.  SRC started with 19 of us and now there are four groups of 75 with a waiting list a mile long.  Lots of great food bloggers and recipes.  But one of my new favorites is Heather from Hezzi-D's Books and Cooks.
My decision about which of Heather's recipes to make was ridiculously difficult.  Everywhere I looked and every recipe that I reviewed sent my taste buds into orbit.  I'm sure NASA is wondering where all those taste buds came from.
Then again, when I saw her receipe for Bacon and Bleu Cheese Dip, my decision became very easy.
I love blue cheese and my husband has also acquired a taste for it over the years.  I've been looking for a recipe that I can say is THE best Blue Cheese Dressing that I have found – AND I want it to be a recipe that I will keep forever.
I've found it.
No doubt, I'm lucky.  VERY lucky to have found Heather, her blog site and this recipe.  Many, many thanks, Heather!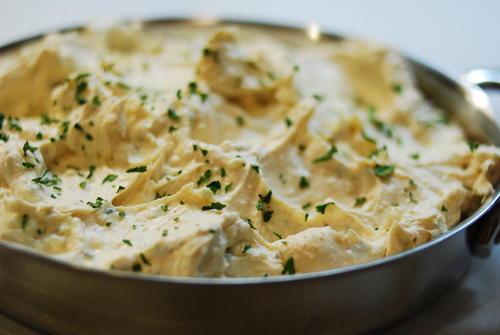 Bacon and Blue Cheese Dip
5 slices of Bacon, cooked and chopped
8oz Cream Cheese
8oz Mascarpone Cheese
1/3 cup Fat Free Greek Yogurt
1 Tbsp roasted Garlic
4 oz crumbled Bleu Cheese
2 Tbsp dried Chives
1 tsp fresh cracked Black Pepper
1/2 tsp Pink Himalyan Salt, finely ground
1/2 tsp Celery Seed
1/2 tsp Sweet Paprika
1/4 tsp dry Mustard powder
1.  Preheat the oven to 350 degrees.
2.  Cook the bacon until browned.  Drain on paper towels and chop.
3.  Soften the cream cheese in the microwave for 30 seconds.  Combine the cream cheese, mascarpone cheese and yogurt in a large bowl.  Add in the bacon, garlic, blue cheese, chives, and seasonings.  Mix until well combined.
4.  Spoon into a baking dish and heat for 20 minutes until bubbly hot. Top with fresh chives.
This is FABULOUS!  And very versatile.  Use it for a vegetable dip or topping for a sirloin steak, grilled to perfection.  How about a topping for little baby toasts?  And guess what.  By adding a little buttermilk, a pinch more salt and using the mixture cold, you can turn this into a wonderful dressing for your wedge salad!
Want to catch more of the Secret Recipe Club recipes? Check them out here!