I can remember mom expending great effort to cut up a pumpkin. Dad helped out most of the time.

Pumpkins are tough little boogers and don't give up easily.
She would scrape out the insides, throw away the seeds, then cut them up into manageable pieces, peel and boil the chunks. Ugh. Not my idea of a good time.
I'm going to try and make this as easy as pie . . . pumpkin pie. Which really is pretty easy. But I'm going to save that for another day.
Keep reading. Giveaway coming up!
First, pick out a Sugar Pumpkin that is about 3-5 pounds. These are the really smooth, dark orange variety that we have all known and loved throughout the ages. I just never knew they were called "Sugar Pumpkins" until this year.

Yep, I love living under my little rock. I really am very naive . . .
Now that you have your Sugar Pumpkin, wash the outside thoroughly. Then, take a large, sharp chef's knife and cut the pumpkin in half, lengthwise. Don't think you are going to use the stem for a hand-holt because that puppy is going to pop off there like a cork on a champagne bottle. Well, at least mine did.
Plunging the knife in, point first, then slicing down and rocking the knife back and forth got the first cut going. Then I turned it on its end and worked the knife back and forth a couple more times to finish off the cut. Perfect!
Scrape out the innards, the guts, stringy part and seeds and set them aside for more fun later.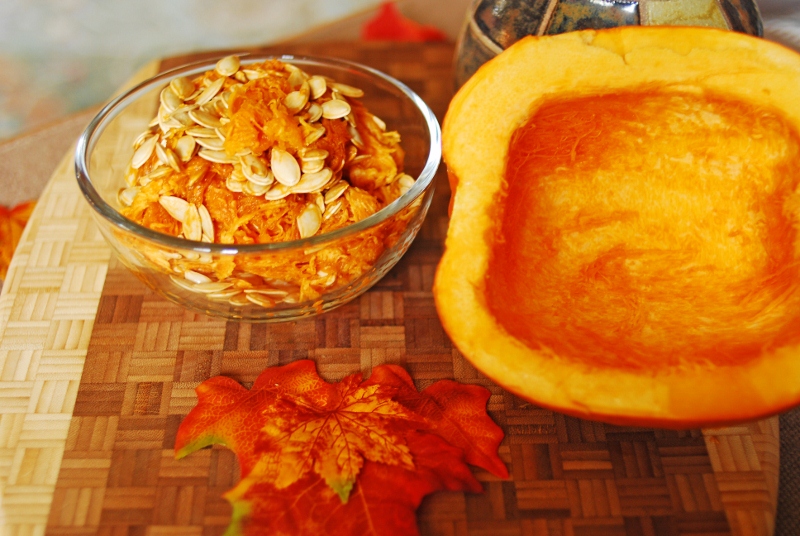 Get out a large baking pan and fill with about 1/2″ of water. Preheat your oven to 350 degrees.
Place halves of pumpkin "face down" in the water. *Gurgle, gurgle, gurgle*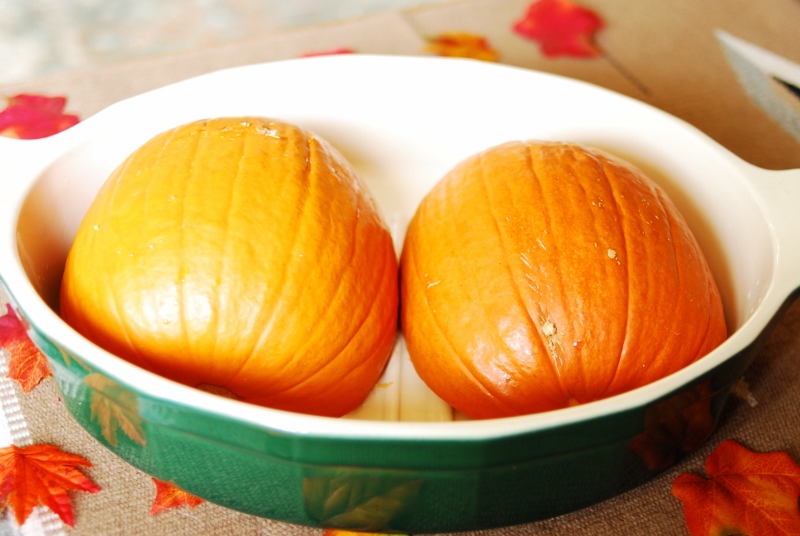 Bake for about 35 to 45 minutes.
Keep reading. Giveaway coming up!
Now, right after you pop the punkin in the oven, get out a cookie sheet for roasting your seeds.
Separate the seeds from the innards and rinse the seeds off. Pat dry. Throw away the stringy part.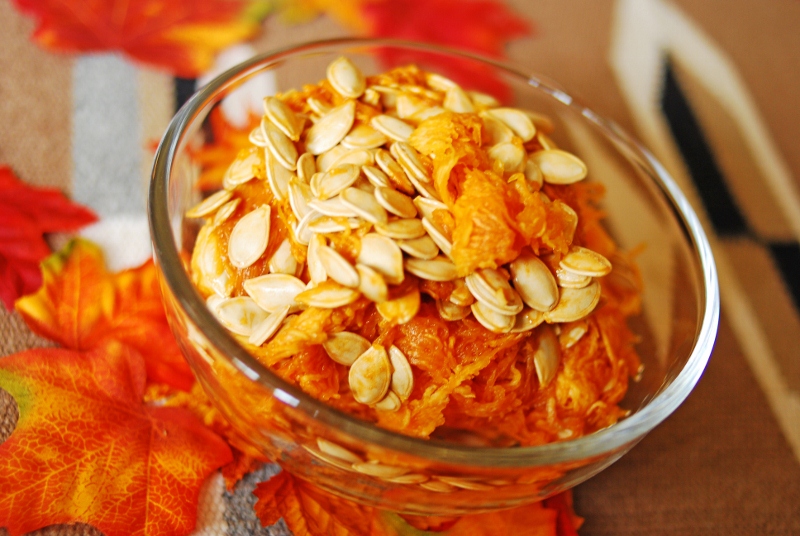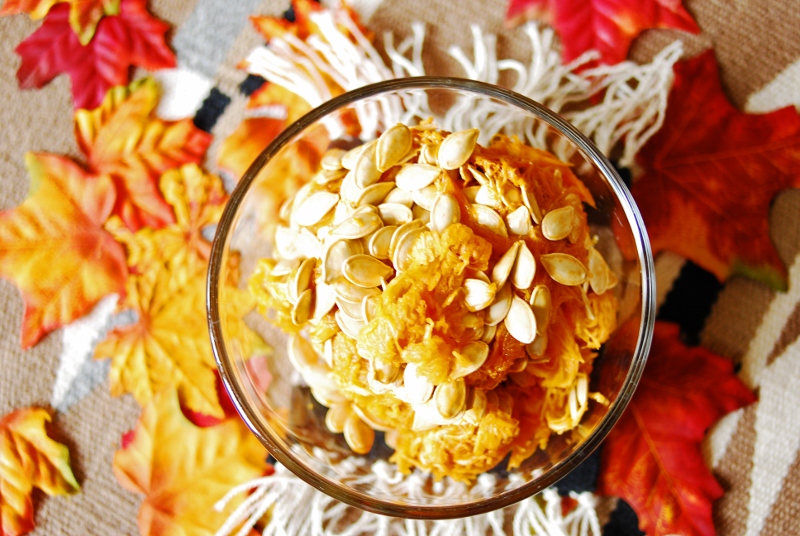 Drizzle with a little olive oil and sprinkle with salt.
Dump the seeds onto your cookie sheet, spread into a single layer, and place in the oven with your pumpkin halves. Bake for about 15 minutes, then using a spatula mix them around and spread them out again. Bake for another 15 minutes.
Remove from oven and let cool, then eat! Careful! These are amazingly addictive!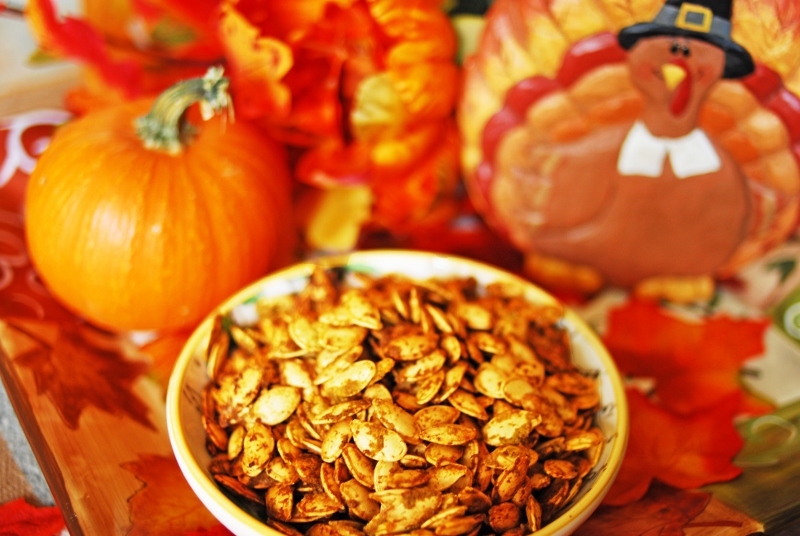 Keep reading. Giveaway coming up!
I actually used garlic salt and Hatch Green Chile powder on mine. But you can make your own variation using:
Sea Salt
Kosher Salt
and/or
Red Chile Powder
Cayenne Chile Powder
Ancho Chile Powder
Fresh Cracked Black Pepper (one of my all-time faves!)
or
Frank's Hot Wing Sauce
BBQ Sauce
yellow mustard
Now your pumpkin halves should be done. Remove them from the oven and let cool so that you can handle them.
When cool, scrape out the inside of the pumpkin skin and discard skin.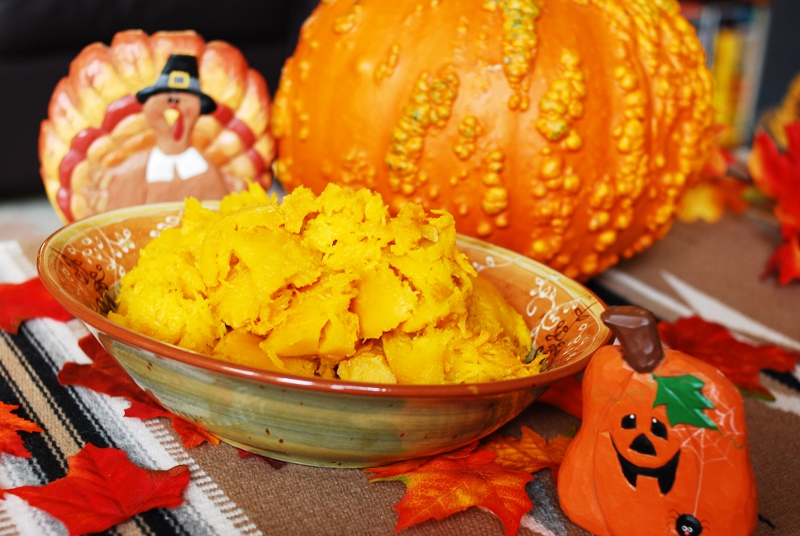 Mash up the pumpkin and use for any number of recipes. This stuff freezes great, too. So bag it up and put it in the freezer until you are ready to use!
See, now that was easy.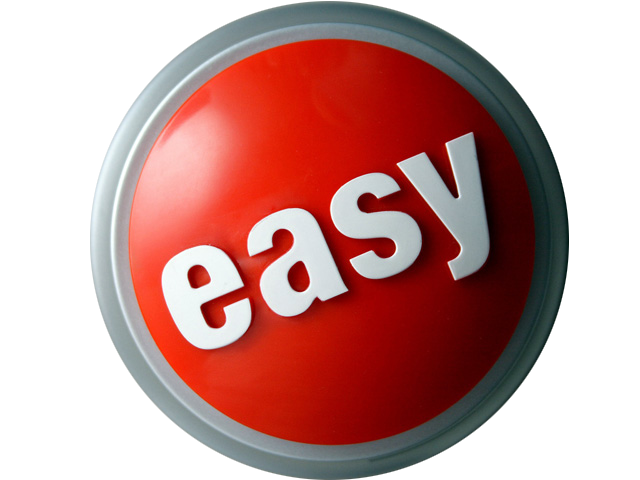 Keep reading. Giveaway coming up!
And here's some awesome, delicious Pumpkin Recipes of all kinds from some of my favorite bloggers! Be sure and check them out!
Pumpkin Pots de Creme
Black Walnut Pumpkin Bread
Cream Cheese Filled Pumpkin Roll
Cinnamon Pumpkin Seed Brittle
Pumpkin Brownies
Pumpkin Pie Snickerdoodle Bars
Pumpkin Pie Chocolate Chip Streusel Muffins
Pumpkin Cookies with Brown Butter Icing
Pumpkin Cheesecake Crumble Squares
Coconut Spiced Kissed Pumpkin Pie
Maple Pumpkin Butter Pudding Cakee
Pumpkin Nutella Swirl Bread
Perfect Pumpkin Pie
Cranberry Pumpkin Coffee Cake
Amanda's Four Layer Chocolate Dappled Pumpkin Cake
Pumpkin Cheesecake with Rum Whipped Topping
White Chocolate Pumpkin Blondies
Harvest Pumpkin Bread with 3 Glazes
Sour Cream Pumpkin Coffee Cake
Pumpkin Creme Brulee
Pumpkin Pie Spiced Chocolate Truffles
And of course I wouldn't leave out something for my gluten-free friends! And for those of you are aren't gluten-free, don't miss these great recipes! You won't know what you've missed if you don't check these out!
Pumpkin Molasses Bread
Thai Curry Pumpkin Soup and Gluten-Free Chive Biscuits
Vegetarian Bean and Pumpkin Chile Plus a Gluten-Free Cheddar Serrano Biscuit
Gluten-Free Pumpkin Chocolate Chip Muffins
"Some men see pumpkins as they are and ask why, I dream of pumpkins that never were and ask why not?"
U.S. President John F. Kennedy dreaming about a 1500 pounder in the oval office one January
Suz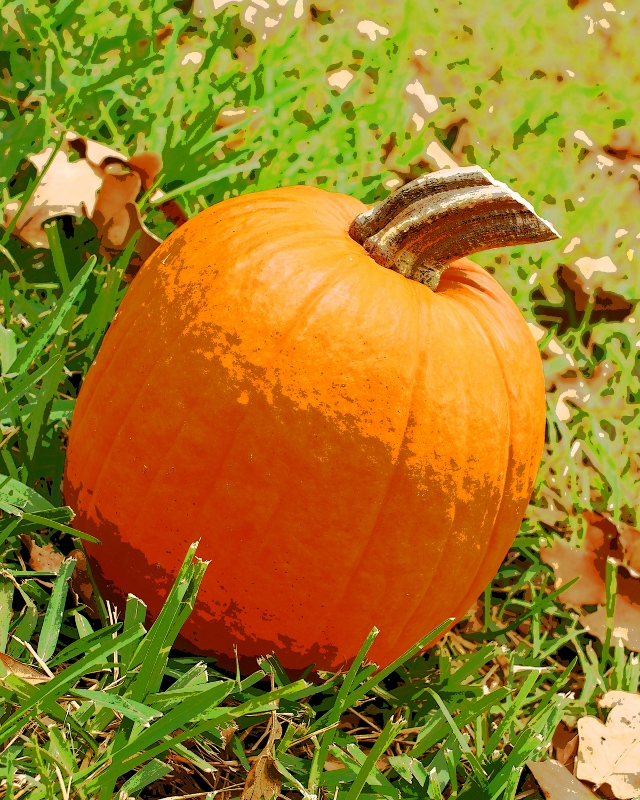 Now, for the giveaway!
I'm giving away one of each of these below, and the pumpkin pic directly above, to THREE of you! Just subscribe to my blog at the top of this page, "Like" me on Facebook – the link is also at the top of this page, or comment here on this post and tell me about your favorite pumpkin dish. So you really have THREE chances to win!!!! Can't wait to hear from you!! OK, here are the photos. 8X10. Matted, but not framed. That's up to you. One each to THREE (3) lucky winners. Winners will be drawn on Wednesday, October 27, 2010 at 10p.m. Central. I'll announce the winners on Thursday, October 28th. Please allow 3-4 weeks for delivery (I always wanted to say that. It really won't take that long.) Tell your friends, tell your neighbors!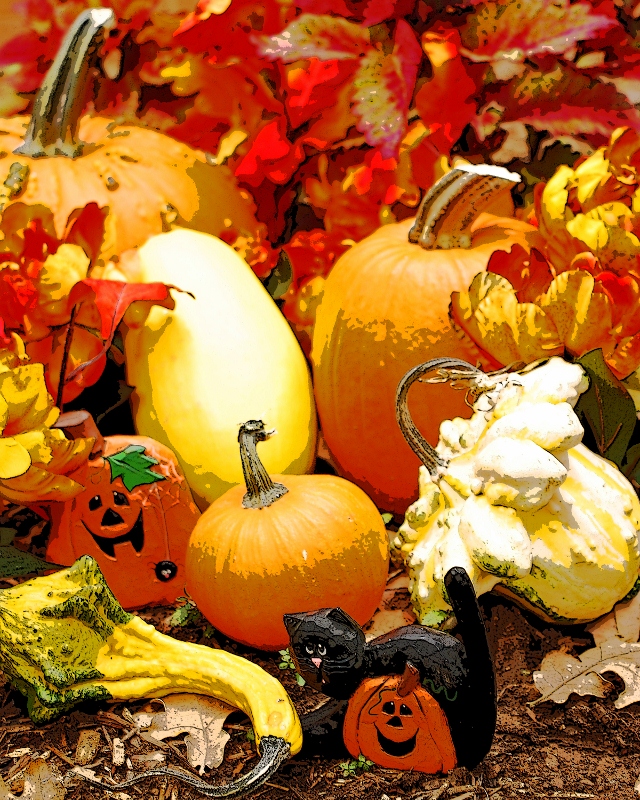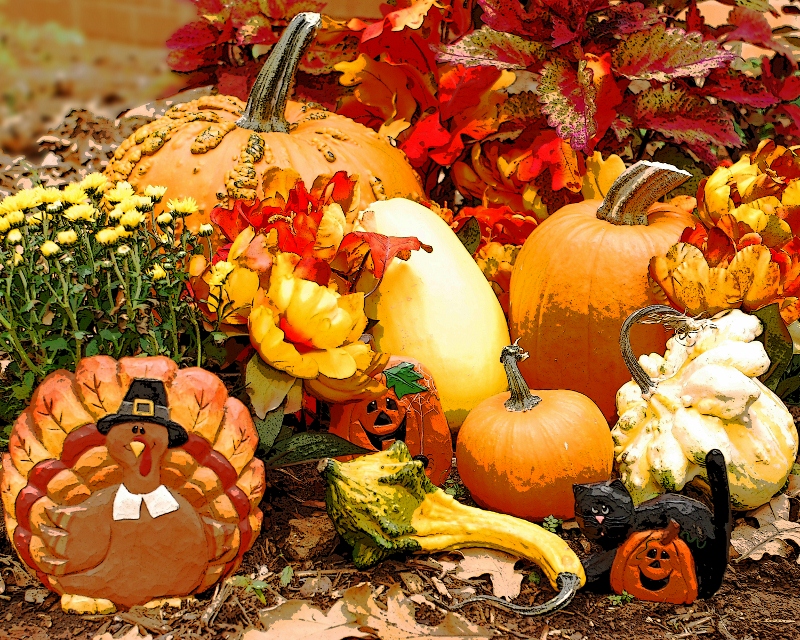 And if you don't win one, you can always buy one here.
You can purchase high-resolution photos of pictures from this blog and other images here. They make great kitchen decor and gifts. Also, the notecards are great for sharing recipes! More added every week. Being updated as we speak!
Thru The Bugs On My Windshield by V. Suzanne Collier is licensed under a Creative Commons Attribution-Noncommercial-Share Alike 3.0 United States License.
Based on a work at www.txcolliers.smugmug.com/Lifes-Highway.